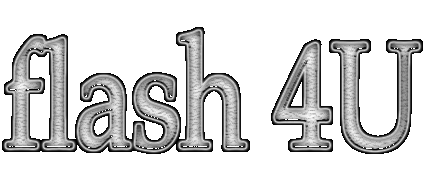 "INTOON BEEF"

I just choosed to call it that, regardless of
what the bastards at Intoon or Time Warner
Group feels about it.

This is the actual mail correnspondence between me and some stupid morons. :)

INTOON THREATENED ME (NEVER MIND THE FUCKING SPELLING) TO
TAKE LEGAL ACTIONS AGAINST ME, SO I GOT SCARED AND WROTE THIS MAIL.
I do bother.
Is this some kind of joke? Because I don't see anything normal about suing me. You have nothing to win and I'm not going to let you ruin my whole life! So I now apologize and hope that you can cancel the charges against me. Because the whole matter is just to silly, every Swede just laughs at that kind of thing. And tell the lawfirm not to call me or contact me in any way, because even if there is a trial I am not going to be a part of it. These are my final words...

AND NOW ABOUT A YEAR LATER I CONTACTED THEM ONCE AGAIN.
I CONSIDER THIS TO BE MY PAYBACK AGAINST THIS MOTHER FUCKERS!
ME. Hello Intoon.
For about a year ago or so I had a beef with you about the game CRITTER KULL.
I had a directlink to it from my homepage, and also a Screenshot of the game on
my site. You obviously did not like this much as you started to mail LEGAL THREATS to me.
So I gave in to your demands and deleted the game from my site. You also lured me into
apologizing for rude remarks that I made about the folks at Intoon. I figured that now it's time
for my payback. You can now find the game Critter Kull on my website, with screenshot and everything.
I also took the freedom to download the .swf file of Critter Kull and then uploaded it to my own domain.
How do you like that you jive headed honky ass gatorade brains?

INTOON. Hello dear friend.
Thank you for your interest in our game. As it is the case that InToon Ltd has been sold to the Time Waner Group,
we are unable to answer your quire and we are only here to run administration until the official hand over on 29th of October 2004. We thank you for bringing to our attention the fact you have chosen to download and use an Time Waner Group copyright protected content. With this in mind we have taken a screenshot of the game on your site http://www.danfun.net/flash/ and a copy of your source file below. We are only to happy to hand this information over Time Waner Group on your behalf, as we here at InToon hold any rights to this game or any content on our site, therefore all legal matters such as this will now be up to the discretion of Time Waner Group. If I can now give you a small bit of advise, up to you if you want to take it! If I where you I would remove the game and in it's place on the site put a satisfactory retraction for the statement concerning InToon. The Time Waner Group wont be as easy going as InToon was, and they will take you for everything, they have the power and the money to set examples.

ME. Hi.
The game stays on the site as long as I want to have it there. "Time Warner Group" can go eat a stick of poo and realize that their stupid copyright laws ain't applicable in Sweden, which is the country where I live. Therefor I take the opportunity to piss them off in any possible way and they can sit there with their lawyers and jerk off. Ps. I'm also planning to make some serious cash of Critter Kull. Everyone who plays the game will have to pay me 3 dollars. And then I'm gonna change in the .swf file to state that I WAS THE CREATOR, and not Intoon.

INTOON. Our dear friend.
Thank you for your reply. We have passed on your e-mail to an officer at Time Warner Group legal team, and have been told they will respond shortly. Kind regards Joe Mulligan Managing Director In-Toon Ltd.
ME. Hello turdburglar.
I will be very glad to hear from them, and also I will publish every mail that I receive both from Intoon
and from Time Warner Group on my website. Just because I wan't to, and because I can. The only thing
you can do by the way is to drink from the toilet. Ps. I'm gonna steal more of the games that you have
created and start up a page with them on it. There is NOTHING you can do about it...


<-To main

More to come!